-100%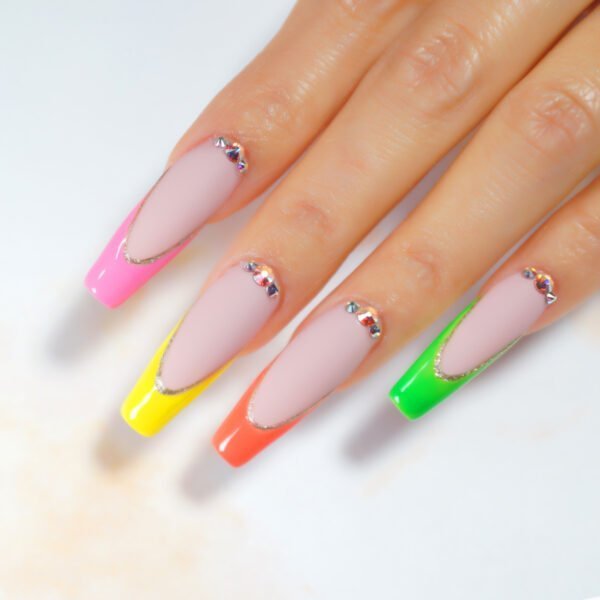 U-Matte Non-Wipe Matte Top Gel
U-Matte Non-Wipe Ultra Matte Top Gel
Non-wipe Ultra matte top
Soak-off
Cure with LED/UV light
Protect nails and gel colors
Never turn yellow
Strong and durable
No bubbles, no shrinkage, and no wrinkle
Stay matte for a long time
Never turn glossy
Non-stick powder
Velvet finish
Description
U-Matte Non-Wipe Ultra Matte Top Gel
Matte top gel refers to a type of gel nail polish that dries to a matte finish, rather than a shiny or glossy finish. It is used as a topcoat over the colored gel polish or natural nails, and provides a unique, modern, and sophisticated look. The matte finish is achieved by adding a special formula to the topcoat that eliminates the shine, creating a smooth and velvety texture. Matte top gel is popular among those who want a subtle and understated look, or who want to experiment with different nail designs and textures.
Non-wipe Ultra matte top
Soak-off
Cure with LED/UV light
Protect nails and gel colors
Never turn yellow
Strong and durable
No bubbles, no shrinkage, and no wrinkle
Stay matte for a long time
Never turn glossy
Non-stick powder
Velvet finish
Only logged in customers who have purchased this product may leave a review.